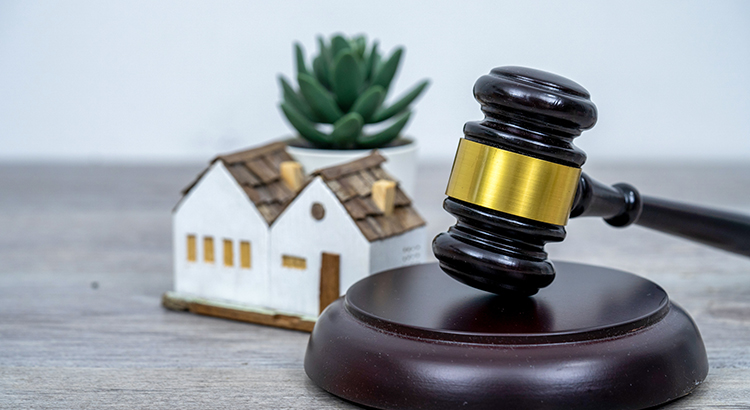 For generations, the process of buying and selling a home never really changed. A homeowner would try to estimate the market value of their house, then tack on a little extra to give themselves some negotiating room. That figure would become the listing price. Buyers would then try to determine how much less than the full price they could offer and still get the home. As a result, the listing price was generally the ceiling of the negotiation. The actual sales price would almost always be somewhat lower than what was listed. It was unthinkable to pay more than what the seller was asking. Even in our beloved Raleigh Durham, NC.
Today is different.
The record-low supply of homes for sale coupled with very strong buyer demand is leading to a rise in bidding wars on many homes. Because of this, homes today often sell for more than the list price. In some cases, they sell for a lot more. In Durham and Raleigh 100% of homes received at least their list price all of 2021.
According to Lawrence Yun, Chief Economist at the National Association of Realtors (NAR):
"For every listing nationally there are 5.1 offers. Half of the homes are being sold above list price."
You may need to change the way you look at the asking price of a Raleigh Durham home for sale.
In this market, you likely can't shop for a home with the former approach of negotiating to a lower price. This is really hard to wrap your mind around if you have prior experience buying a home in Raleigh Durham.
Due to the low supply of houses for sale in Durham and Raleigh, many homes are now being offered in an auction-like atmosphere in which the highest or best bidder wins the home. In an actual auction, the seller of an item agrees to take the highest bid, and many sellers set a reserve price on the item they're selling. A reserve price is the minimum amount a seller will accept as the winning bid.
When navigating a competitive housing market like we have in Raleigh & Durham, think of the list price of the house as the reserve price at an auction. It's the minimum the seller will accept in many cases. Today, the asking price is often becoming the floor of the negotiation rather than the ceiling. Therefore, if you really love a home, know that it may ultimately sell for more than the sellers are asking. So, as you're navigating the homebuying process, make sure you know your budget, know what you can afford, and work with a trusted advisor who can help you make all the right moves as you buy a home! We would love to help you in this market! Call or text us anytime!
Bottom Line
Someone who's more familiar with the Raleigh Durha, housing market of the past than that of today may think it's foolish to offer more for a home than the listing price. However, frequent and competitive bidding wars are creating an auction-like atmosphere in  real estate transactions right now. Let's connect today so you have a trusted real estate professional on your side to provide the best advice on how to make a competitive offer on a home!
Zach & Cindi Honeycutt, Realtors, Movil Realty, 919-730-0777
Cindi Honeycutt
Realtor
Cindi is a born and raised Durham native. She is a former elementary school teacher turned realtor, now working at Movil Realty. Cindi is excited to help others find their home here in the triangle.
Durham Real Estate Agents | North Carolina Realtors