82,338 Great Reasons to Buy a Home Today
Taking a Look at the national & Raleigh Durham Real Estate Market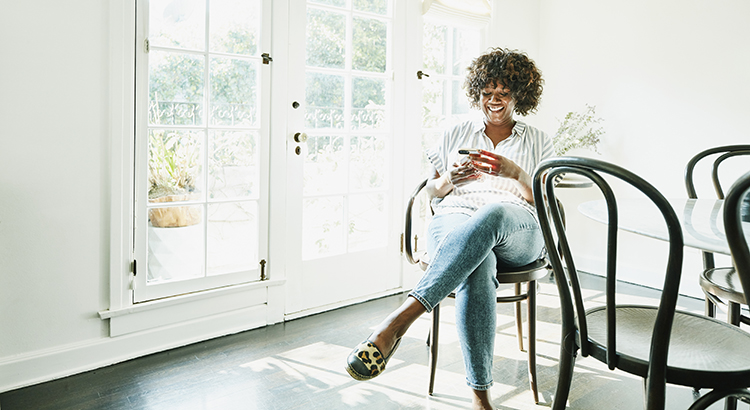 The financial benefits of buying a home as compared to renting one are always up for debate. However, one element of the equation is often ignored – the ability to build wealth as a homeowner.
Most experts are calling for home prices to continue appreciating over the next several years. The most recent Home Price Expectation Survey, a survey of over one hundred economists, real estate experts, and investment and market strategists, expects home appreciation to increase as follows:
2021: 6%
2022: 4.5%
2023: 4%
2024: 3.6%
2025: 3.5%
Using their annual projections, the graph below shows the equity build-up a purchaser could earn, using a $350,000 home as an example: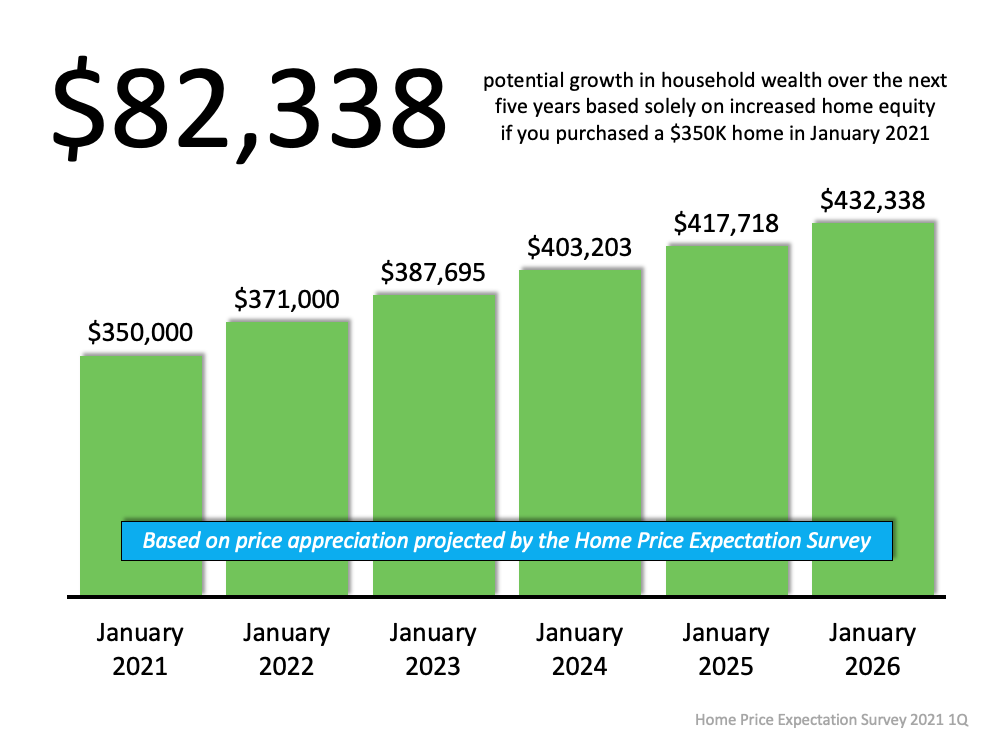 A homeowner could increase their net worth by over $80,000 in five years. That's an average of $16,000 annually. That number should be in any equation determining the financial benefits of owning a home compared to renting.
These are national averages. When we take a look at the Raleigh Durham real estate numbers, things look even better!
The average sales price of a Raleigh Durham home from 2020 to 2021 increased by 13% in just one year!  From March 2019 to March of 2020, there was an increase of 5.6% in average sales price. If we don't even take this years unprecedented bumber of 13%, year over year sales price increases are much higher than the national average. Meaning, your household wealth factor is greatly higher after only a couple of years!
Bottom Line
Homeowners are going to make a substantial amount of money in home equity over the next five years buying a home in Raleigh Durham. If you're ready to buy a home in the triangle, let's connect so you can enjoy this great benefit as well!
We are Zach & Cindi Honeycutt. Raleigh Durham real estate agents working to give you the benefit of 2 agents instead of 1! Give us a call anytime for a no strings buying or selling consultation.
The Honeycutts, Realtors, Movil Realty, 919-730-0777
https://honeycuttrealtors.com/wp-content/uploads/2021/04/20210420-KCM-Share.jpg
410
750
Cindi Honeycutt
http://honeycuttrealtors.com/wp-content/uploads/2017/08/honeycutt-team.png
Cindi Honeycutt
2021-04-20 11:33:34
2021-04-20 11:33:34
82,338 Reasons to Buy a House Right Now- Raleigh Durham Real Estate Update